Abha, the capital city of Asir Province, lies in the Sarawat mountain range at the southwestern part of Saudi Arabia. Garlanded by the mesmeric enchantment of nature, ancient tribal villages and settlements, and gifted with appealing weather, Abha is the queen of Saudi cities. With the presence of unspoiled wilderness, Abha attracts travelers from inside as well as outside the Kingdom.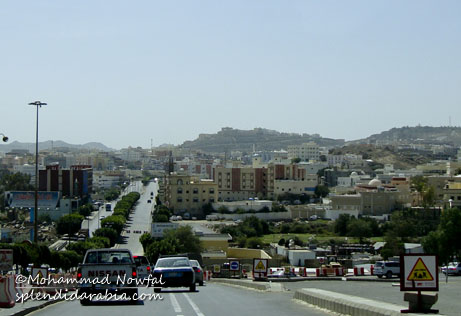 Abha is accessible by the state of the art highway network linking to all major cities of Saudi Arabia and by air with a domestic Airport around 20km from the city. The city lies around 2,200 meters above sea level.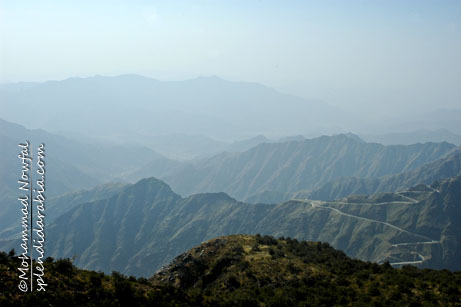 The coolness of the atmosphere with comparatively less humidity and serene landscapes naturally transformed this city into a magnetic resort. During summer in the lowlands, especially, in the central region with a temperature of about 50° Celsius, Abha will be swarming with people with its moderate cool temperature.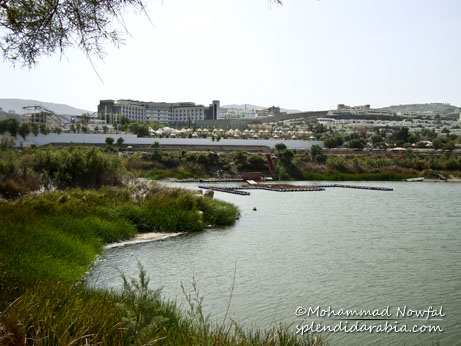 Abha Dam Lake near New Abha provides a number of fun and entertainments in and around the area.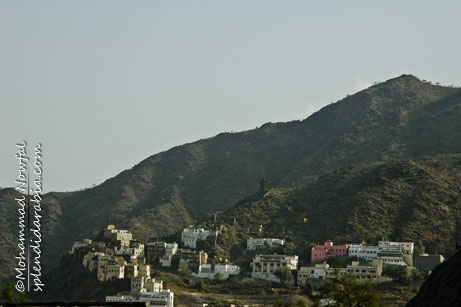 Like the farming around Abha, the houses too are built in steps which reminds me of the mountain houses of Darjeeling in India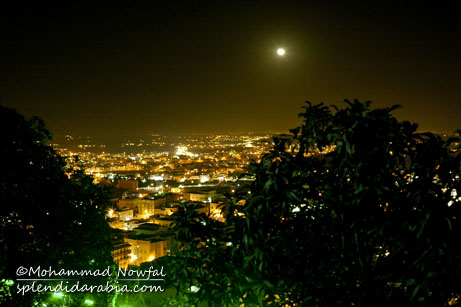 Green Mountain
Green Mountain is the name given to a hill in Abha from where one gets a fascinating view of the town below. As usual, it is worth visiting at night. It has a comparatively smaller ropeway with a length of 1079 meter that is run by SYAHYA, National Company for Tourism.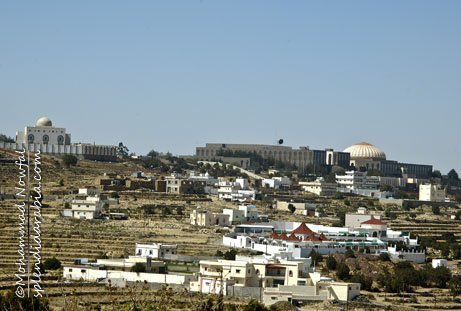 Governor's House (the dome structure at the far background) in Abha on the way to Jabal Soodah. Abha summer festival, conducted by Aseer Tourism Department, is held in March that lasts for two months and hails locals and outsiders alike to the province.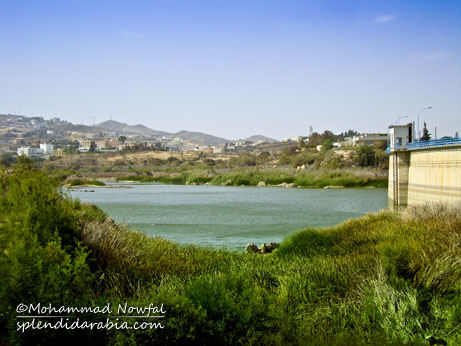 Abha Dam in the western part of the city controls the flash flood due to seasonal rainfalls in the highlands. It is a popular attraction in the city.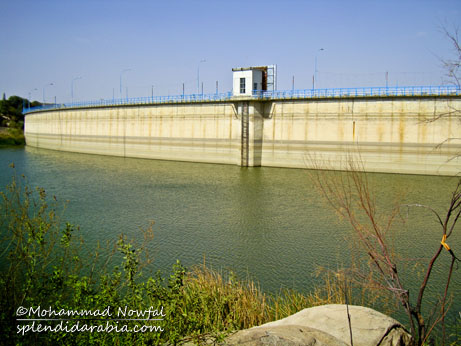 Abha Dam has a capacity of 2.13 million cubic meters of water.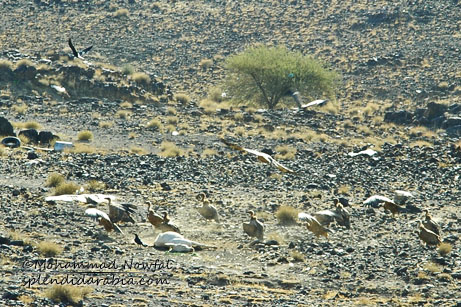 A wake of vultures (group of feeding vultures) eating the carcass of a donkey at the suburbs of Abha (around 50 km from the city)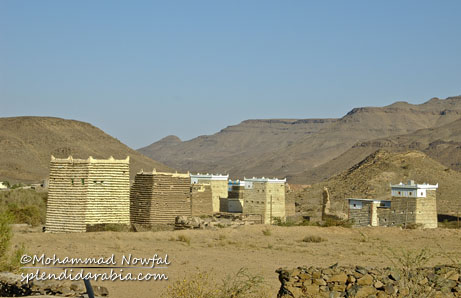 These four cornered architecture is typical of Asir Province. And this is in the suburbs of Abha. The buildings are two to five floored with thick walls made of mud or stones (whichever is abundant in the area).
Very special about the architecture of Abha is the projected stone flakes laid on the walls of the building in layers that protects it from heavy rains and hail.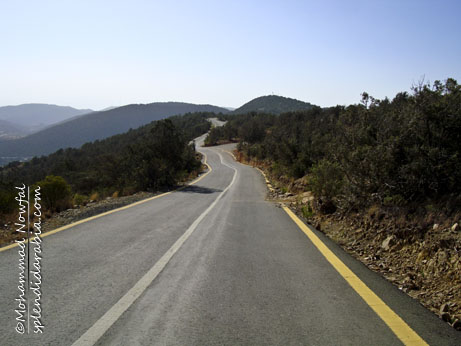 Roads in the Kingdom are of superior quality. Cutting through deserts, through endless gravel plains and mountain ranges, the government's first priority seems accessibility to the interiors.
This road descends at 10,000 feet from Jebal Soodah to reach Abha.