The Jabal Qarah (or Qarah Hills or Mount Qarah) is at a distance of 10 kilometer from Hufuf. Hufuf is a city in the well-known Al Hasa Oasis of the Eastern Region. Hufuf lies about 140km southwest of Dammam and 300km east of Riyadh. Jabal Qarah is well known for its intricate natural caves and is a major tourist attraction in the east of Saudi Arabia.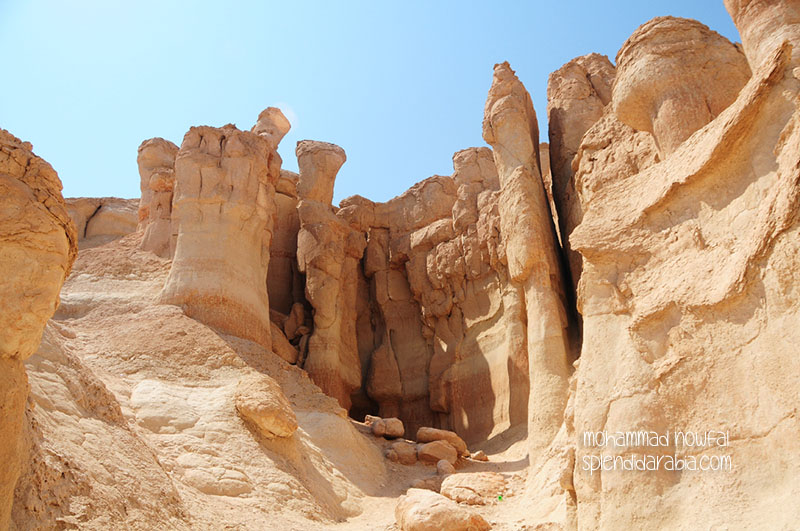 Jabal Qarah or Qarah hills are made up of sedimentary rocks like sandstones and limestone.
Jabal Qarah is a flat-topped hill with a maximum elevation of 225 meters above sea level. By the passage of time, water and wind transformed this hill into an abode of caves and fascinating landscape.
Hills around Jabal Qarah have amusing shapes, sizes and, of course, color. Morning and evening provide best time for a photographer to sketch this landscape.
Why some hills of Qarah have an off-white color?
The composition of limestone gives most part of the Qarah hills an off-white color. Because, limestone is a sedimentary rock formed from the skeletons and shells of marine organisms that consists chiefly of calcium carbonate.
This leads us to an interesting fact that the area was under the sea a few million years back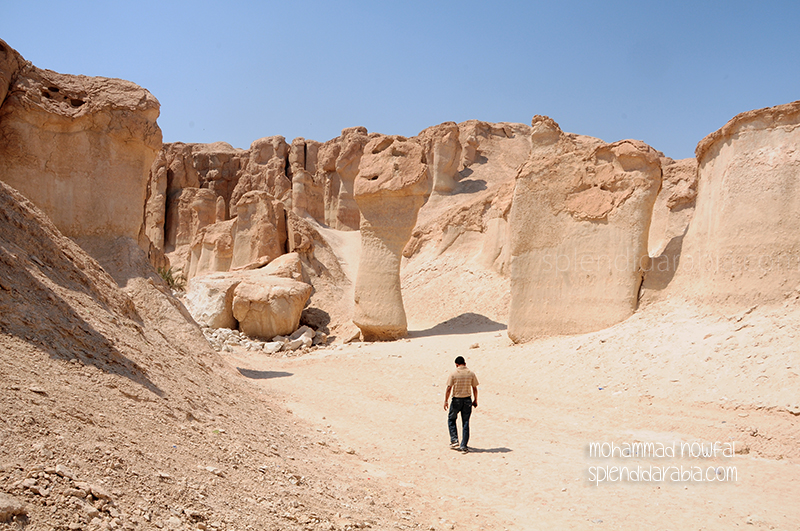 Though most of the caves in Saudi Arabia are wild and difficult to explore, Jabal Qarah caves have walkways and iron railings a few meters inside for the public to enter safely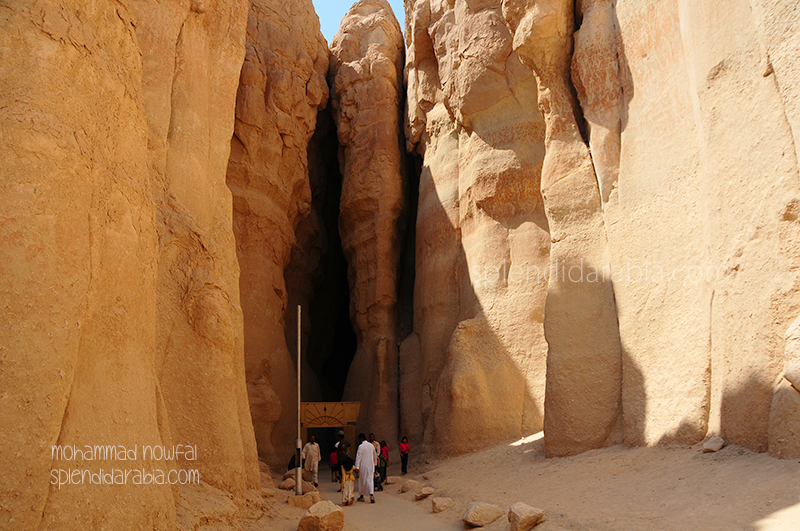 A tall and linear cave passage, a major cave entrance with labyrinths of pathways inside. Jabal Qarah has almost vertical cliffs and steep walled caves. These caves are known to be cool in the summer and warm in the winter.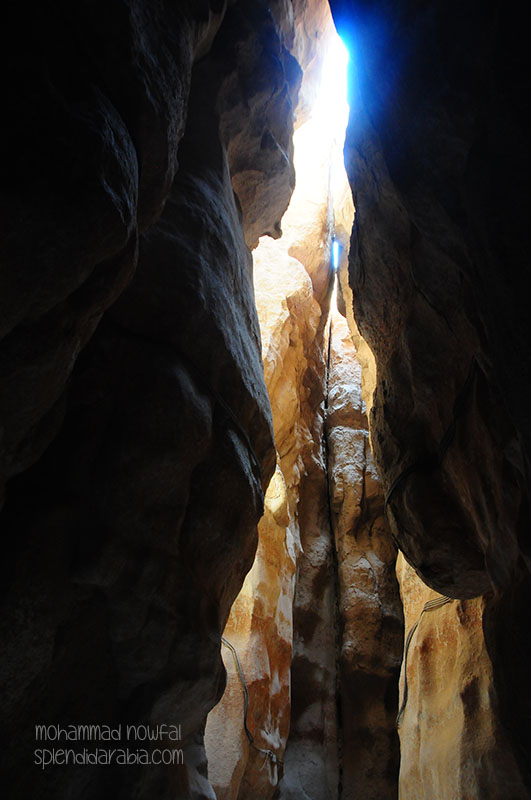 Inside the cave, sunlight finds its way in.
The chances of cave exploration in Saudi Arabia is abundant. Jabal Qarah caves could be your first choice in stepping into the fantasies of caving.