96 km northwest of Riyadh on the way to Sadous lies the magnificent sight of the 'Edge of the world'. Here the cliffs of Tuwaiq Escarpment drop away giving splendid views over the plain below. Edge of the World is one of the points of Tuwaiq Escarpment with deep steep edges. On a foggy day, the whole plain below is an endless sea of haze.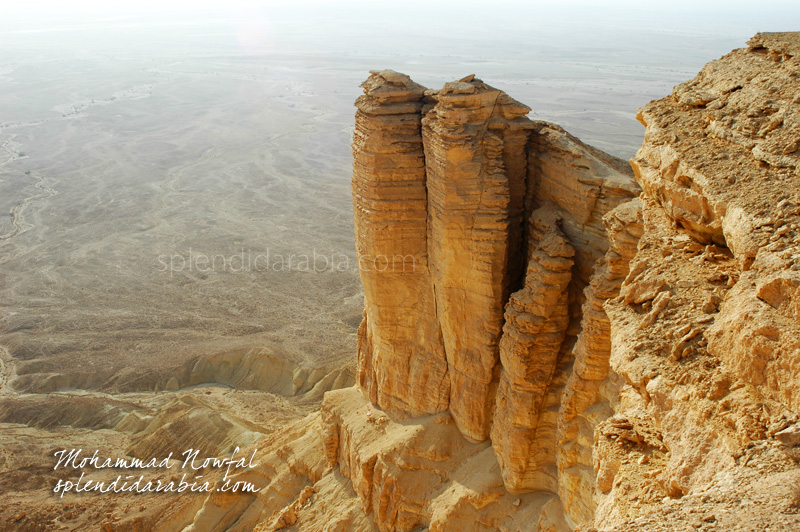 'Edge of the world' is part of Tuwaiq Escarpments that runs though the central region. The gorgeous sight of the cliffs and endless panoramic view of the plains below make it an unforgettable tourist attraction. It is an exciting experience to walk along the cliffs. Care should be taken not to slip off as there are no sign boards of warning or iron fencing. It is not so difficult to walk up to the heads of these twin rocks.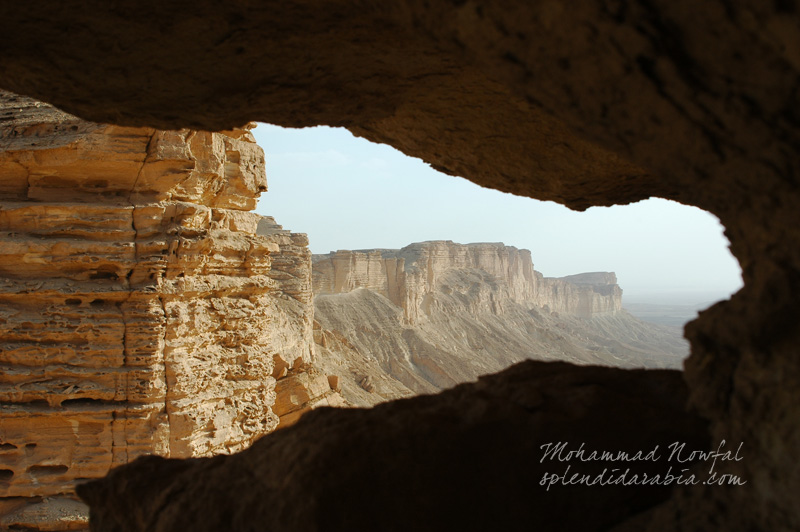 This part of the escarpment is at Khashm al-Haysiyah. The dramatic vertical cliffs of Tuwaiq has some of the most spectacular sights at this point.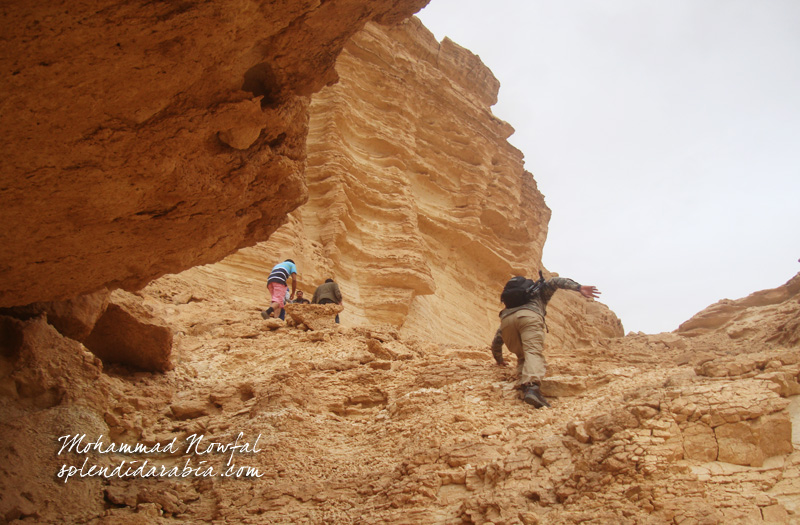 Interested in mountain trekking? You could try 'Edge of the World' from bottom to top. Instead of driving in the direction of Sadous, take Makkah road and drive through Dhurma to reach the base of  'Edge of the World'.

The heights of the cliffs can easily be calculated with the size of people standing atop. As far as your eyes can reach, view of the edges are endless with different views at each point. If prepared for a backpack, the trip can be adventurous. The world below is a blend of winding lines. Once it rains, these lines transform to water streams with meters wide.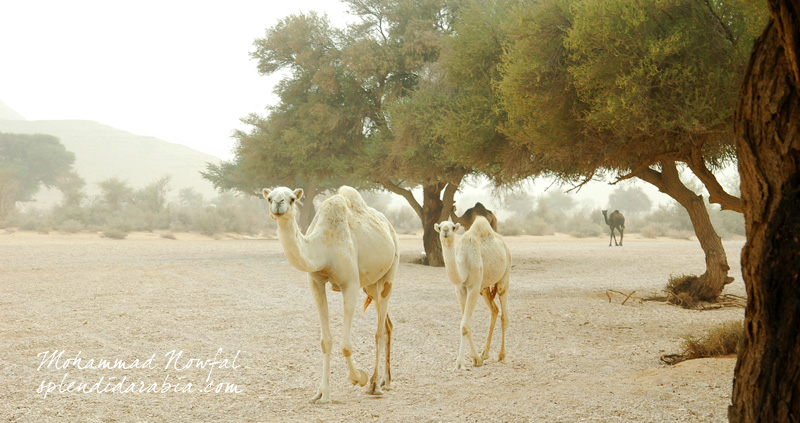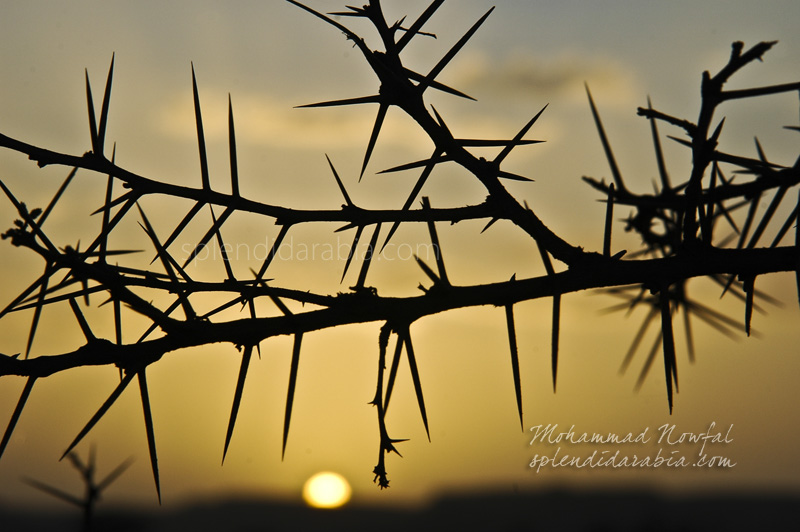 On our way back through 'Acacia Valley', the sun has already prepared to set through the thorns acacia tree.